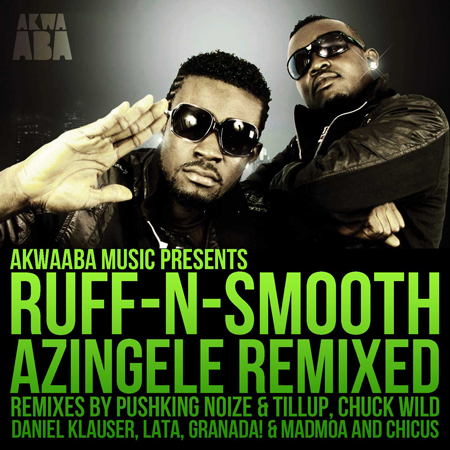 Really proud to be a part of this latest release from Akwaaba Music (who, in case you hadn't noticed, I'm a big fan of). Since 2008, founder Benjamin Lebrave has been digging up the hottest heat from Angola to South Africa and helping it get heard internationally. More recently, he's been coordinating remixes from DJs and producers around the world. This latest effort comes from Ghanian Hiplife stars Ruff-N-Smooth. You can check out the original version of Azingele (produced by Richie) or hear them crushing it in a reggae stylee. Listen to my take on the track below, with plenty of grimey Brooklyn bass, and buy the whole set of quality remixes (including one by my BK brethren DJ Chicus) on the Akwaaba Bandcamp page.
Azingele (Chuck Wild Remix) by Akwaaba Music
And here's a lower-bit-rate download of the track. If you're feeling it please support by copping the hi quality MP3.
Ruff N Smooth : Azingele (Chuck Wild Remix)