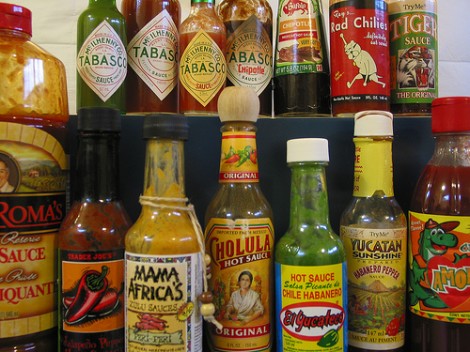 Back in NYC, crashing on couches, having lots of fun on all levels, on every front, all the time. A soundtrack of pure hot sauce is the only thing on my menu right now. Thanks god we have dudes like these guys, reminding us that too much of a good thing is not too much at all. The whole album is fire, as to be expected, but I'm particularly feeling this collabo with Santigold. Also just got turned onto Frank De JoJo's version of the Larry Young beat digger classic "Turn Off The Lights" (which I featured on Captain's Crate back in the day). While the OG version is kinda unfukwitable, JoJo's updated grimey bass falls right in line with The Beasties dirty wah-wah clavinet on "Make Some Noise". While we're at it, I figured any excuse to make a playlist of distorted basslines is a good one. Hot sauce, hot sauce, more hot sauce and a little sriracha on top.
The Beastie Boys : Make Some Noise & Don't Play No Game That I Can't Win (ft. Santigold)
Frank De JoJo : Turn Off The Lights
Came out back in 2000!?! Still sounds fresh
Saadi : Below The Waist (cover of the Queen Ifrica classic)
From the Summer Of Saadi mixtape (2010) that I slept on. Check out Dither Down records for more hot sauce.
Blundetto ft. Hindi Zahra : Voices (General Elektriks Remix)
Rob Roy : Carmencita
Off his last mixtape/album King Warrior Magician Lover (free download), accompanied by this crazy sick video
Submotion Orchestra : Finest Hour (Planas Remix)
the mellower side of dirty bass, I suppose this is like a subtle touch of wasabi in the sonic world of spice