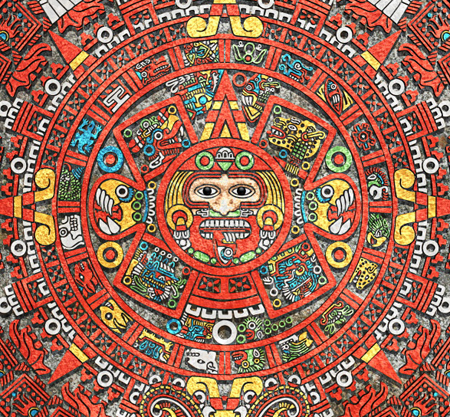 Are you ready for the end of the world as we know it? In case you haven't heard- tonite at midnight, the great Mayan god Quetzalcoatl will descend upon Earth and usher in a new age of elevated consciousness. I, for one, am quite excited. I decided I'd better prepare by making a playlist that will surely please the white feathered snake deity. Long time readers know I usually shy away from doing "BEST OF" lists, but I decided to take a crack at it anyway. Not necessarily in order of importance, certainly very eclectic, possibly scattered, and would most certainly look different if I did it tomorrow or the day after (that's why I think these lists are pretty crazy to begin with). So without further blabbering, here's my top 25 releases of 2011 (the ones I actually listened to the most). A lot of songs from these artists have already been featured on here, so I'm giving you a few tracks from the ones who've slipped through the cracks, as well as some winning material from artists who didn't quite make the list, but are deserving of shine nonetheless.
MIXTAPE RIOT TOP 25 of 2011
SBTRKT – S/T
Mayer Hawthorne – How Do You Do & Impressions
Little Dragon – Ritual Union
Boom Clap Bachelors – Mellem Dine Laeber EP
The Weeknd – House Of Balloons EP
Theophilus London – Timez Are Weird These Days
James Blake – S/T
Holy Ghost! – S/T
Benny Sings – ART
Captain Planet – Cookin' Gumbo (I put out 2 albums this year, had to include one!)
Gotye – Making Mirrors
Atropolis – S/T
MUNK – The Bird & The Beat
Ocote Soul Sounds – Taurus
Los Chicharrons – Roots Of Life
Cut Copy – Zonoscope
J-DaVeY – Evil Christian Cop
Beastie Boys – Hot Sauce Committee Part 2
Tune-Yards – W H O K I L L
Tom Vek – Leisure Seizure
Kris Kasanova – War Paint
Jay-Z & Kanye West – Watch The Throne
Hollie Cook – S/T
Penguin Prison – S/T
The Black Keys – El Camino
honorable homie mention:
Outernational – Todos Somos Illegales. Dope band & the album is free. Go get it!
AND NOW some music for you…
Theophilus London : Stop It
Tom Vek : A Chore (Re-Edit)
Rihanna : We Found Love (Solidisco Bootleg)
Young Empires : Enter Through The Sun
Cut Copy : Take Me Over
Mayer Hawthorne : The Makings Of A Lover (Pillowtalk Edit)
Escort : Cocaine Blues
Tune-Yards : Bizness
The Echocentrics : We Need A Resolution  (Aaliyah cover in Portugese?!? YES)
Kris Kasanova : Ready To Die