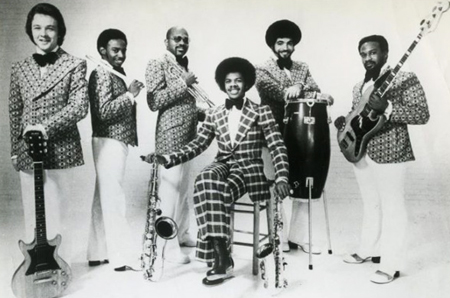 Jimmy Castor, lover of Troglodytes, big butts, and nasty basslines, you will be missed. Rather than simply posting some classic funk cuts by the man himself (which I'm sure you can find elsewhere), I started an original track inspired by one of his lesser known gems. That's coming… but for now we'll keep the momentum moving forward with some newer stuff that has helped me stay on my grind lately. So many cool projects coming up that I'm really excited about. For starters, check this hilarious music video featuring Rachel "Thug Lite" Bilson rapping her ass off (250k views in 24 hours!?!?). I produced the beat and co-wrote the song with my bro Murphy Lawless (one day he'll get back on here and post something).
Coco Morier :Â  Explosions
heavy indie pop with a dirty disco bottom. Lookin forward to more from this lady.
DJ Eleven : Every Freakin' ft. Mike Baker (Illo & Kream Remix)
doesn't take a genius to get this one. Uptempo 80's style disco funk for the floor . Nice work once again from DJ Eleven.
33hz : Nightspot (Walker & Royce Remix)
taking cues from Chromeo, these dudes are mixing vocoders and pop hooks with more contemporary production. I'll be honest, the song gets a bit sleepy in the middle (at least for a dancefloor) but then skip ahead to 4:10 and BOOM! That's what cuepoints are for.
Phreek Plus One : Back To Fatback
indeed, sometimes all you need is just a groove. More of them here 
Mux Mool : Enceladus (Daso Remix)
slow builder here that drops around 2:20 and is pure devastation thereafter. Â From this EP
SBTRKT : Hold On (Them Jeans Remix)
thank you Them Jeans! I was thinking of doing a bootleg remix of this myself, but now I don't need to cause this one's perfect.
Cassius : Les Enfants
truth be told, I found out about this EP after Watch The Throne. So thanks to Kanye & Jay-Z for puttin me up on this I guess.
Goldroom : Morgan's Bay
random inbox find from a while ago. Check out more breezy yacht-rock disco steez right here.
Space Flight : 22 (RAC Maury Remix)
don't even remember where I got this one. Came up on shuffle and when the hook hit I knew I had to share it. RAC really took this one to another level, cause the OG ain't doing it for me
Free Moral Agents : When I Smile
this one comes courtesy of Garth Trinidad. Â Don't even know how to categorize this, so I won't, but it's damn good. A little crazy with the panning in the mix perhaps, but damn I love that synth combo when the beat drops. Check em out.