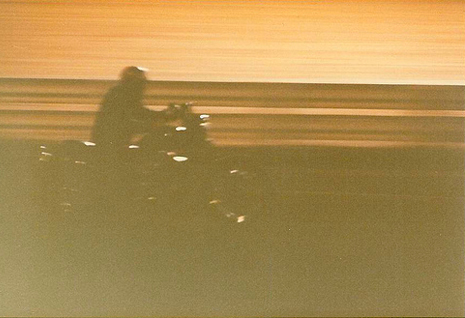 The head gasket on my trusty hatchback blew out this week. I am now officially one of the few, the proud, the brave… the carless in LA. Good news is, I just got my motorcycle driving permit. There's lots of other good news, but I'll let the music do the talking.
Hermitude : Hyperparadise & Speak Of The Devil
HUGE thanks to Soundbwoy Surian for giving me the heads up on this one. Really feeling the mix of styles throughout this album.
Altered Natives : Rass Out
It's just a beat, simple and funkier than a mosquito's tweeter. More altered bizniz right here.
Donwill : Love Junkie (So Shifty Remix)
Something designed to make you bounce. Taken from yet another solid release on 11-inch records.
Deadboy : Here 4 U
hypercrunk wonk-hop. He said it, not me.
Bonobo : Eyesdown (Machinedrum Remix)
almost sounds like a DnB record  played in reverse. Here again, Machinedrum continues to wreck shop.
Dauwd : Ikopol
serious heady late night sounds right here from yet another funky Brit.
Exeter : Games (Baby)
I wish the volume on this track was a little louder, but that bass is pretty heavy regardless. Someone please connect Exeter with a good mastering house.
Kelly Rowland : Motivation (Jacques Greene Remix)
I hope someone at Viagra or Extenze gets hip and uses this track in a commercial. More from Mr Greene here.
J-Star : Unbreak My Dub
Leave it to this dude to make it possible to listen to Toni Braxton. Don't know where that inspiration came from, but I respect it.
Sola Rosa : Turn Around ft. Iva Lamkum (TM Juke Remix)
HEAVY! Probably the bassiest track I've heard yet from TM Juke.
Teeko + Dibia$e + DevonWho : Young Funklords
Dilla would be proud. My homie Teeko and crew have funk for daaaaaays.