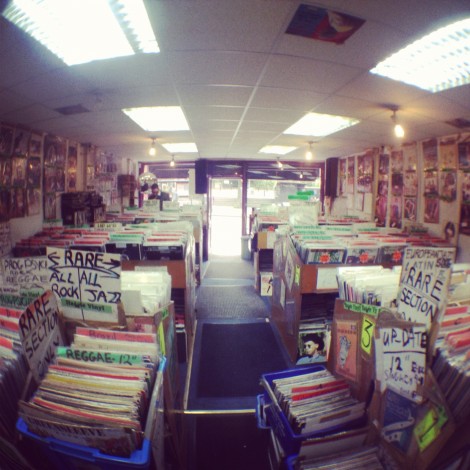 Don't even know where to start. Every day on this tour so far has been a non-stop barrage of experience. Music is coming at me from all angles and spewing out from me at every gig (6 in 2 weeks so far). In the between time I'm wandering endless city streets that I've never seen before, eating ridiculously good food, drinking way too much drank, meeting cool person after cool person, and trying my best to understand other languages (while poorly attempting to speak at times). I already have a million stories (including having my cell phone stolen from my hand by a crafty Parisian and having to sleep in the street) and the tour is only at the halfway mark. But this isn't the place for me to write a book, so instead I'll just share some new sounds I've picked up. MUCH more in store… gonna take several months to go through it all I think. Huge shout outs to folks who've hosted me already and allowed me to pillage their music: MPS Pilot (from 22tracks.com), Daferwa (from Mash It Up! and Funkhaus Europa) , Dom Servini & Scrimshire (from Wah Wah 45s), Emile Omar (from Radio Nova), and Makala (from Lovemonk). Still in Paris, loving every minute of it. Next stop Barcelona…
Sierra Leone's Refuge Allstars : Mother In Law
new album produced by my man Ticklah. You need this in your life.
Jungle Fire : Tokuta (Kid Gusto Remix)
another homie, Chico Gustoso comes correct on this joint.
Jungle By Night : Ethiopino
Amsterdam high grade, stolen from MPS Pilot
Lightning Head vs. KoÄŸani Orkestar : L'Orient est Rouge
shouts to fellow Paris fiend, Marley for this cut
DJ Theory : Club Tearz
simple and effective bmore rework of a tried and true classic by this steady hustling dude
João Brasil : L.O.V.E. Banana (ft. Lovefoxxx)
funny tropical-pop, stolen from my Eugene connect Drea
Matanza : Temazcal
amazing work from this Chilean producer, jacked from my Cologne homie Daferwa
Kraak & Smaak : Runnin'
thanks due to the one and only DJ DRM  for this
Merry Clayton : Southern Man (Scrimshire Edit)
man of the hour, so says Gilles Peterson. Check his latest album and see why
The Dø : Too Insistent (Trentemøller Remix)
lots of "ø's"
Juj : Mbira Spirit
shout to a reader for hipping me to this after I openly professed my love for mbira on here a while back. More from Juj here.