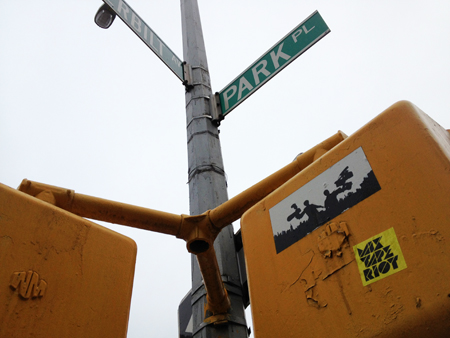 From last Tuesday til June 5th I'm on the road, so posts may be a bit patchy for the next month, but trust that I'll be marauding each and every city I visit for the freshest new music to share on here. Also, there will be many, many good parties along the way (can you say… EUROPE TOUR!?!). I kicked things off in Brooklyn on Thursday with a big ole family throwdown alongside DJ DRM. So many homies came out it was almost overwhelming, luckily I've learned how to handle my whelms. Currently I'm up in Montreal for a couple days (trying not to spend too many ones), and on Monday I leave for Amsterdam. Full schedule will get posted real soon. If you're in one of the cities I'm stopping in, come through and say what's up!
Also, wanted to take a quick moment to pay tribute to a legend who passed on Friday- funky prankster extraordinaire, Beastie Boy Adam Yauch aka MCA. That group was one of the most influential mind expanders for me as a lil dude. The breadth of creativity and experimentation that they were always known for is a truly rare gift, and something that I've always strived for myself. Rest In Power!
Beastie Boys : Shake Your Rump & Get It Together
Hypnotic Brass Ensemble : Fire (Colm K Edit)
The Dø : Gonna Be Sick!
Zoufris Maracas :  Et ta mère & Un Gamin
Phenomenal Handclap Band : Give
YACHT : Le Goudron
Switch : I Still Love You (ft. Andrea Martin)
Jamie XX : Touch Me (feat. Yasmin)
Astrobal :  Trains (The Hue Re-Think)
Wildcat! Wildcat! : Mr. Quiche
Dirty Gold : California Sunrise