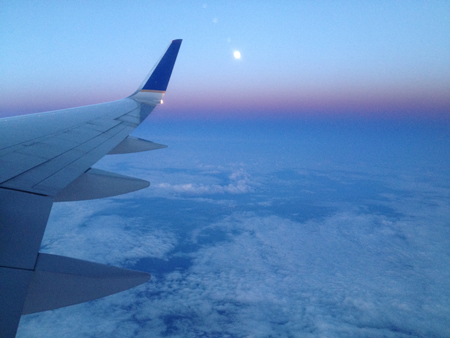 As part of my ongoing effort to never let you know what to expect from this site, and because I'm writing this in Berlin (where techno and deep electronic sounds seem über appropriate), aaaaand because I've pulled more all-nighters in the last month than the sum total from all my years leading up til now– for all these reasons– today I'm listening to some deep shit. When the sun starts coming up, and people don't want to stop dancing, and the collective mindstate is riding high on alpha waves; that's when minimal, slow-building, highly repetitive music like this is king. Instead of big sudden drops, its all about gradual evolution. Last night was my last gig on this European tour. Been a full month on the road now, and honestly, I'm near exhausted. That being said, I already want to start planning the next one. Shouts to DJ Bodoo in Budapest for a couple of todays selections.
Havana Cultura Band : Orisa (Alex Patchwork Remix)
Novem : Lemonizer
Yuksek : Off The Wall (Brodinski Remix)
Todd Terje : Ragysh
TWR72 : Summer Of 91 (Acid Version)
DJ Mphulo & Angelo Agnell : Off The Wall (Tshwara Lebota)
2 songs called "Off The Wall" this week?!? This one's from S. Africa, Yuksek is a Frenchie- no end to the worldwide inspiration of Michael Jackson.
Booka Shade : Teenage Spaceman (Booka In Space Mix)
John Tejada : Unstable Condition
Claude Vonstroke : Who's Afraid Of Detroit
Osunlade : The Distance