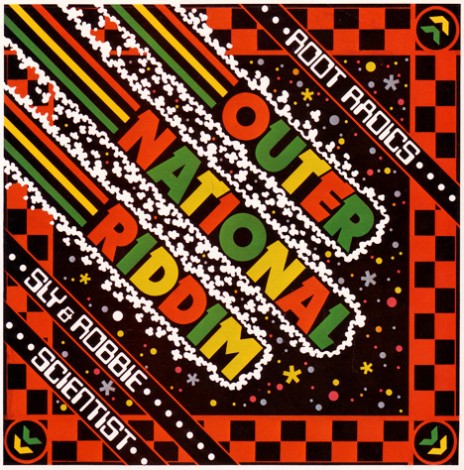 Unfortunately, I don't have the long player above that undoubtedly contains multiple dub masterpieces, however I do have plenty of other heavyweight material for you this week which should leave you with no room to complain. I'm celebrating another return to NYC this week for the massive LAMC festival. There's a million artists I'm hoping to catch, but this show in particular, at one of my all-time favorite venues, ranks high on the list. I'm opening tomorrow night at Bowery Electric for my badass homies Outernational who recently released this politically charged video for the title track off their debut album. Friday night I'll be back in Brooklyn with the Bastard Jazz family at Trophy Bar for a night of funky eclectic dance music and pickle back shots. Saturday I'll be at my 2nd home, Bembe, with a great line-up of DJs and a live set from another MTR favorite- Xenia Rubinos. So if you're in NYC, there's no excuses, pick a night and show up!
La Pesada : Cumbia Y Tambo
Concept Neuf : The Path (Sofrito Edit)
both taken from the top-notch new compilation International Soundclash on Strut Records.
Cos-Ber-Zam : Ne Noya (Daphni Edit)
another deep trippy re-work from Caribou's alter-ego
Cumbia Cosmonaut : Tribal Amazonico
nice electro 3ball style banger from this Aussie duo 
Los 4 : No La Recuerdo
I realize this is bachata-pop, but I can't help but love it. The beat reminds me of early Timbaland. I can easily picture a very crunk remix of this.
Pernett : Cumbia Computer (Zeb Remix)
another nice release from the Wonderwheel familia, this time blending Andean flutes with some Jamaican dancehall skank.
Sonia : Aqui En Mi Nube
slightly random selection, but it's the Latin Alt conference, and this Spanish Stones cover just seemed to fit.
Soreng Santi : Iron Man
on the topic of covers… this one from Indonesia is not to be overlooked.
Courtney John : Love Is
new, old-sounding goodness from one of my favorite contemporary Jamaicans.
Richie Phoe : Bumpy's Lament
nice dubby cover of an Isaac Hayes classic by UK DJ/producer Richie Phoe, from his new album Echo Outernational 
Ijahman Levi : Closer To You
I had been looking for this LP for 10 years! I finally found it in Amsterdam of all places. After hearing this heartbreaker, maybe you'll be on the search now…