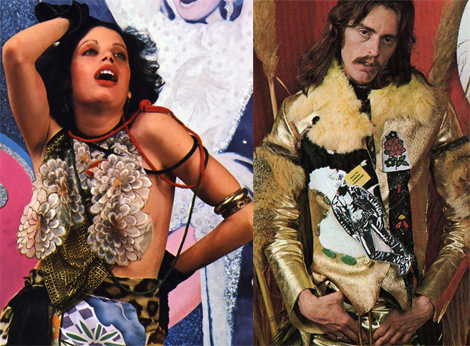 I couldn't be happier to finally be back home, and I'm itching to get busy on new music. In addition to travelling almost non-stop over the past month, I also moved into a new house. So there's tons of settling in to do, and a new recording studio to finish building. Bottom line, it's time for me to grind like a worker bee on adderall. As always, I'll need a steady stream of funky shit to keep the inspiration flowing, and this place will always be here for me to share and spread the wealth. If you crave more flower-doily-tank-tops and fox-skin-on-gold-blazers (as pictured above), then I suggest you seek out this lost classic piece of literature.
Classixx : Holding On (Jerome LOL Remix) mid-tempo 90's house sound with some new jack swing to it. Definitely working for me.
Benny & Gain : Been & Gone real nice flip of this disco boogie loop. Any sample spotters out there?
Mr President feat. Mr Day : Love & Happiness punchy, funky, and highly danceable cover of this all-time classic
Daft Punk : Get Lucky feat. Pharrell Williams & Nile Rodgers Super forces of good music coming together like this on a single song is a rare treat. Very much excited to hear the whole album.
Bufi : Take It & Feel It simple and effective, keeps the heads nodding
Justin Martin : Don't Go one of my favorite house tunes in a minue! That hollow bass with the harp on top is just slaying
Benoit & Sergio : $100 Bill late night sleezy house that I'm really not mad at
Haim : Send Me Down (Kisses Remix) & Falling (Psychemagik Remix) this group of sisters is making really cool songs right now, the originals are definitely worth seeking out as well
Alpine : Gasoline shouts to my boo for turning me on to this one. Down-tempo indy-electro-pop burner
Toddla T Sound : Worst Enemy soulful sounds from deep space nine. Loving this right now.
Lion Babe : Treat Me Like Fire (Eunice & Mawkus Hotel Edit) nice simple edit that includes the OG sample with this new Badu-esque soul cut