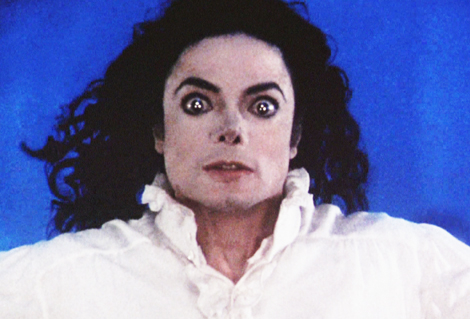 In preparation for my favorite holiday, the same All Hallow's Eve that will forever remind me of drive by egg-ings and TP in the trees (probably more than horror flicks and candy), I've put together some dark & devilish tracks to share. I skipped over the staples that you will hear played at every party you go to this week, and instead chose to focus on some club joints that have a generally spooky vibe (rather than full-frontal Ghostbusters remixes). A lot of recent UK bass & funky house stuff has that freaky darkness that I like, so there's a few of those tunes in here. Probably not crowd pleasers unless you're at a warehouse rave, but then I suppose that's all the more reason to find yourself a warehouse rave!
Screamin Jay Hawkins : I Put A Spell On You (Jeremy Sole Remix) nice flip on an old school freaky classic by my homie Jeremy, also helpful DJ tool taking you from 105bpm to 118.
DJ Disse : Real Roots (Electric Bass Mix) random discovery by this guy. Sometimes one song leads you to another, which leads you to another…
The Layabouts :  As Long As You Believe (Jullian Gomes Remix) with vocals from Omar, and a nasty acid tasting bassline, this one is right in the pocket for me
Drake ft. Sampha :  Too Much (Jessie Andrews & Jason Burns Remix) completely removed all of Drake from this song, and it works so well. Another really nice usage of funky filtered synth bass that has late night trippiness all over it- produced by a 21 year old porn star + this guy!
Gorgon City :  Intentions ft. Clean Bandit LATE NIGHT STEEZ
Lxury :  J.A.W.S. co-produced by Disclosure so you know it's dope
Seal :  Crazy (Bixel Boys Remix) ok, so this one's not too "dark & spooky", but it seemed to fit in the playlist still. More heaters from these dudes
Dabin ft. Bijou :  Awakening (Kwikfiks Remix) are you not still on one? Pop another cause it's just getting deeper thanks to Canadian beat maestro Kwikfiks
Fake Blood : Mars now we're back to full on freaky shit. Don't get enough opportunities to drop this oldie but goodie, this week is the exception.
Duck Sauce : Big Bad Wolf maybe the most obvious choice for this list, but gottdamn this one is good! So simple and effective, turns even the meek ones into werewolves when the time is right.