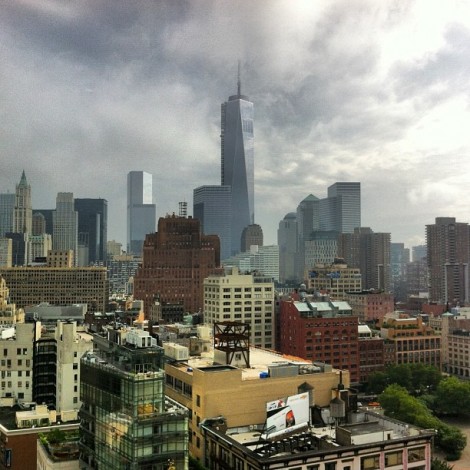 Still feels like home: waiting for late night subways in sweltering heat, on platforms covered in the black funk of decades past, walking into art museums for the free AC, stumbling upon dope concerts in the park, the curious wonders of endless stoop sales. It was less than a handful of days, but I'm very glad I got to soak in some Summer in the city. Huge thanks to my man DJ Cato for putting together a great rooftop poolside bash in Soho on Sunday. It was amazing to catch up with so many old friends while taking in the gorgeous view- with a firework finish no less! Now I'm back out in the hinterland of New Hampshire for the 4th and beyond, but I had to give a little update with some new heaters I've been keeping in rotation. Also, big up to my homegirl in Manila DJ Christina Badkiss whose crates I jacked for a bunch of today's tunes, expect a featured mix from her very soon!
Starfucker : While I'm Alive catchy pop joint that verges on cheese, but keeps one foot on the funky side
Tuxedo : So Good & Do It new Mayer Hawthorne / Jake One collabo that is truly heaven sent. 80's g-funk done right.
Bondax : Gold (Moon Boots Remix) hipster house on the smooth side
Disclosure : Help Me Lose My Mind & When A Fire Starts To Burn without a doubt, one of the best albums of the year
Todd Terje : Strandbar (Samba Version) so so good. New Summer anthem from the Nordic extended-groove meistro. The disco version of this tune is not to be missed either.
Stimming : Funkworm tech house with a whole lot of flavor
James Fox : Close Your Eyes beware, deep trance state is likely to occur around the 3.5 minute mark
ETML : Bind Me funky UK bizniz from this young cat
Mark de Clive-Lowe ft. Omar : Get Started (Full Crate Remix) great bouncey rework from Full Crate
Wretch 32 ft. Shaka : Blackout not sure what to call this? Dancehall, UK funky, bass, hip hop… how bout just "good music"